Sacred Instructions: Indigenous Wisdom for Living Spirit-Based Change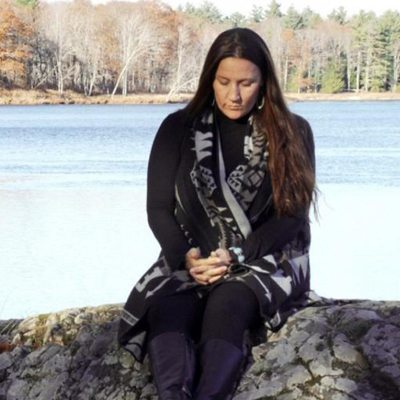 "I believe that we have the capacity to create a world that is compassionately intent on preserving the integrity of all life in a harmonious balance. And that the Sacred Instructions for creating that world exist within every one of us right now and are waiting to be called forth…"
An excerpt from the introduction to Sacred Instructions: Indigenous Wisdom for Living Spirit-Based Change by Sherri Mitchell, Penobscot Nation. Read more of the excerpt here, and see the author speak about her book and the lessons that called her to write it .
"Listening in wild places, we are audience to conversations in a language not our own." An excerpt from a chapter called "Learning the Grammar of Animacy," in Braiding Sweetgrass by Robin Wall Kimmerer, Citizen Potawatomi and biologist. Kimmerer writes about ways of knowing that are carried in plants and animals and in the languages and cultures of native peoples. Braiding Sweetgrass is available from a number of independent book sellers. Read more of the excerpt here.

Paula Palmer was invited to offer a sermon to a Unitarian congregation on re-connecting with Indigenous peoples. She began by inviting us to recall how we are all related through the land. Read more.


Unsettling the Word: Biblical Experiments in Decolonization. "The Bible Study at Canadian Yearly Meeting blew everyone away," Elaine Bishop wrote about the five sessions led by Steve Heinrichs, the staff person for Indigenous-Settler Relations in the Mennonite Church-Canada. Read more about this new book.


Martin Luther King on racism and Native Americans: "Our nation was born in genocide when it embraced the doctrine that the original American, the Indian, was an inferior race, Dr. King wrote in 1963. "Even before there were large numbers of Negroes on our shore, the scar of racial hatred had already disfigured colonial society. " Read more.