We are a group of North American Quakers seeking to learn and act upon the truth of Quaker history with Indigenous Peoples, to acknowledge the wounds resulting from this history for all peoples impacted, and to engage in actions that move toward justice and recognize the dignity of all those concerned. Read more.
---
Events
A Six-Part Webinar Series:
Working Toward Right Relationship with Indigenous Peoples
The series begins on August 10, and continues on the second and fourth Mondays in August, September, and October, at 7:30 – 9 p.m. Eastern Time (U.S. and Canada) via Zoom
Topics and leaders
(Link here to full descriptions and leader bios).
1. Sovereignty and Tribal Government Relations in the United States and Canada
With Jerilyn DeCoteau and Will David
August 10, 2020 – 7:30 to 9:00 p.m. Eastern Time
2. Implementing the United Nations Declaration of the Rights of Indigenous Peoples
With Sheryl Lightfoot and Jennifer Preston
August 24, 2020 – 7:30 to 9:00 p.m. Eastern Time
3. Cultural Appreciation vs. Appropriation/Misappropriation
With Dan and Mary Lou Smoke, Freida Jacques, and the Rev. Dr. J.R. Norwood
September 14, 2020 – 7:30 to 9:00 p.m. Eastern Time
4. Solidarity, Guidance for Engagement
With Kenneth Deer and Chief Dennis Coker
September 28, 2020 – 7:30 to 9:00 p.m. Eastern Time
5. Healing from Intergenerational Trauma
With Elicia Goodsoldier and Cante' Waste Win (Good Hearted Woman)
October 12, 2020 – 7:30 to 9:00 p.m. Eastern Time
6. Truth and Healing
With Marie Wilson, Denise Altvater, Esther Anne, and Penthea Burns
October 26, 2020 – 7:30 to 9:00 p.m. Eastern Time
People from all over Canada, the U.S., and other countries are invited participate in the webinar series via Zoom. Participants are also invited to form small group discussions (perhaps within your meeting or congregation) between the webinar sessions. Additional resource materials will be posted on the Pendle Hill website to support these discussions.
Registration
Find more details on the Pendle Hill website and register for the series or for individual webinars.
Co-sponsored by Pendle Hill, Decolonizing Quakers, Canadian Friends Service Committee, and Friends Peace Teams/Toward Right Relationship with Native Peoples.
---
Reflections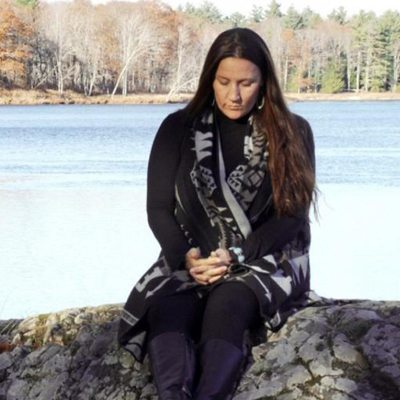 "I believe that we have the capacity to create a world that is compassionately intent on preserving the integrity of all life in a harmonious balance. And that the Sacred Instructions for creating that world exist within every one of us right now and are waiting to be called forth…" by Sherri Mitchell, Penobscot Nation, excerpts from introduction to Sacred Instructions: Indigenous Wisdom for Living Spirit-Based Change . Read more from the Sacred Instructions introduction, and see the author speak about her book and the lessons that led her to write it.
Find additional resources for reflection here.
---
Some Good News in Indian Country
July 2020 has delivered some surprising and encouraging headlines. Check out the stories here on
the Supreme Court affirming the treaty obligations of the United States toward the Muscogee (Creek) in Oklahoma
the Dakota Access pipeline encountering tough legal hurdles
the Washington football team changing its name
the Mashpee Wampanoag winning summary judgment in federal court against the Trump administration's move to "disestablish" their reservation
Many of these stories come from Indian Country Today, a public media organization and an excellent source of news relevant to Indigenous peoples and issues that affect them. Please consider supporting them with a donation.
---
Resources
Find information on Indigenous history and rights, past and current Quaker roles, discussion guides, action suggestions, and children's materials. Explore the collection.
---
How Do We Start?

What can we do to understand, acknowledge and heal from the histories that our ancestors lived through – as colonists and Indigenous peoples?
Change is possible and is happening all the time. Be inspired by the resilience of Indigenous peoples who say not only "we are still here," but also "here's how our ways sustain us and the earth." See how people of faith (including Quakers) are acknowledging and dealing with the truth of the past, and moving forward to heal broken relationships. See News Stories here.
Start with a few friends, or a small group from your meeting or community. Take steps to learn about the history that our Indigenous and non-Indigenous ancestors experienced, and explore ways to change the way that history unfolds now and in the future. Find Steps Toward Change here.
---