We Are …
We are a group of North American Quakers of multiple ethnicities and backgrounds seeking to learn the truth of Quaker history with Indigenous peoples; support each other and offer information and resources as we work on this concern; acknowledge, honor, respect and learn from Indigenous ways of knowing; and walk respectfully in ways that increase cultural integrity and justice for Indigenous governments, communities, and for the Earth. Read more.
---
Reflections
Meditation: Think for a moment about places on this continent that are meaningful to you… Let your mind travel to one of those places that you know and love. Close your eyes, picture it. Now imagine that place as it might have been before you or your ancestors knew it, before colonists from other continents arrived. Who were the people there, living and moving along the same rivers and shorelines and hills and valleys that you see in your mind's eye? What were their names? Where did they go? What happened? Where are they now? (From sermon by Paula R. Palmer.) Read more.
---
Resources
Find materials on Quaker and Indigenous history, discussion guides and action suggestions, for everyone from the curious and concerned, to researchers. Explore the collection.
---
News and Events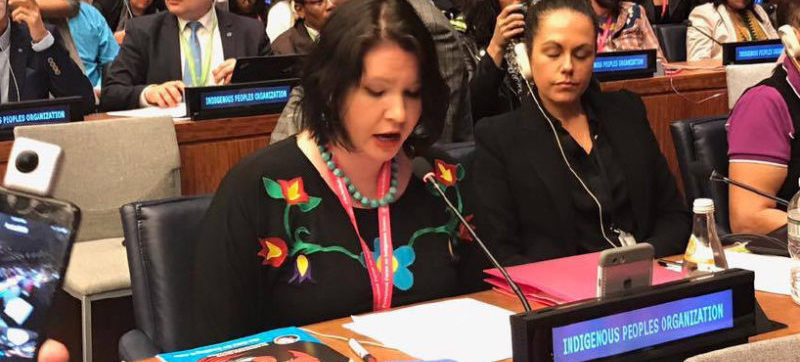 Featured Event: Honoring Native Survivance — 2nd Annual Conference of the Native American Coalition for Boarding School Healing, November 19-21, 2019, Tulalip Resort and Casino, Tulalip, WA (near Seattle)
Join us in the homelands of the Tulalip Tribes as we come together from all over Turtle Island for a national discussion on boarding school truth, healing, and justice. We hope to see boarding school survivors and descendants, youth, tribal leaders, and anyone working on understanding and addressing the impacts of Indian boarding schools. Sponsored by the Tulalip Tribes and the National Native American Coalition for Boarding School Healing. Register on line now at BoardingSchoolHealing.org
Featured News: Canadian Friends Service Committee has created a 2-page guide to Territory Acknowledgment. This handout will support conversations about the places where we all live, work, play and worship, and answer questions about how to (and how not to) acknowledge Indigenous peoples who have a tie to those lands.
Keep up on other local and national news and events, and hear about current concerns from around the country. Read about some examples: How are Quakers and others acknowledging the past, trying to make it right, and reaching out to partner with Indigenous Peoples locally?
---
How Do We Start?

What can we do to acknowledge and heal from the histories that our ancestors lived through – as colonists and Indigenous peoples, settlers and hosts?
Start with a few friends, or a small group from your meeting or community, and learn what you need to know as you go along.
Explore some introductions to what happened in our shared histories.
Learn some of the basics that have shaped the relationship between colonists and Indigenous peoples from the time of first contact.
Hear the hard stories – the heart stories – about the role of churches (including Quakers) in the forced assimilation of Indigenous children through boarding schools and adoptions.
Amplify and celebrate the victories of decolonizing thoughts, deeds, and ways of navigating our world.
The stories continue today. Broken promises about health care and Indigenous-led education affect Native communities today. Complex legal boundaries still threaten the safety of tribal members. And lands, water, and resources are still being taken from Indigenous Peoples. Join in advocating for the rights of Indigenous Peoples spelled out in the U.N. Declaration on the Rights of Indigenous Peoples.
---
Change is possible and is happening all the time. Be inspired by the resilience of Indigenous peoples who say not only "we are still here," but also "here's how our ways sustain us and the earth." See how many people of faith (including Quakers) are acknowledging and dealing with the truth of the past, and moving forward to heal broken relationships. See News and Events here.
Take steps to learn about and heal the broken relationships resulting from colonialism. Explore ways to listen, learn, and walk forward with integrity. Find Steps Toward Change here.